EVENT
INFORMATION
DATE
Tuesday, December 5, 2023
12:00-2:00pm ET
The discourse on artificial intelligence (AI) is riddled with breathless hype on the one hand and apocalyptic predictions on the other.
Journalists, civil society leaders, and public policymakers are all trusted messengers who shape our understanding of emergent and timely topics, like artificial intelligence. Yet many don't know where to start. We need to develop a shared understanding of these headline-grabbing technologies so that everyone can jump into the conversation feeling informed, emboldened, and included.
On December 5, we will bring together leaders from journalism, education, government, and philanthropy, to share how they talk about artificial intelligence in their work. The session will cover smart practices for communication about AI both inside your organization and out in public. How can we navigate ambiguity amid changing technologies? What are common sources of confusion, and where can people go for clarity?
We will be joined by: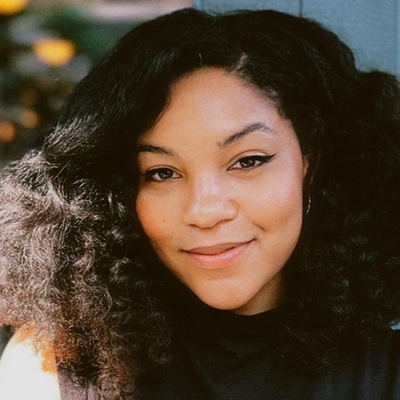 Victoria Houed
Director of AI Policy and Strategy, U.S. Department of Commerce
Read about Victoria

Victoria is an engineer turned policy entrepreneur who has dedicated her career to improving the tech policy ecosystem and the modernization of government. In 2023, she joined the U.S. Department of Commerce as Director of AI Policy and Strategy.

Victoria was previously a Manager at Schmidt Futures where she funded key science and technology policy initiatives and educated relevant stakeholders on how to best advocate for their policy ideas in the legislative and executive branch. Previously, Victoria worked for House Speaker Nancy Pelosi as a TechCongress Congressional Innovation Fellow supporting the Speaker on all things tech, including internet accessibility, data privacy, antitrust, disinformation, Section 230, and autonomous vehicles. Before her time in Congress, Victoria worked as a Software Engineer and Product Manager at Cards Against Humanity, founded a non-profit for Black Women in Technology called BlackByte, helped lead the tech team of a mayoral campaign, and enjoyed working on different engineering projects for artists around her hometown of Chicago.

Victoria holds her B.S. in Industrial Engineering from Purdue University, where she focused on nanotechnology and systems engineering.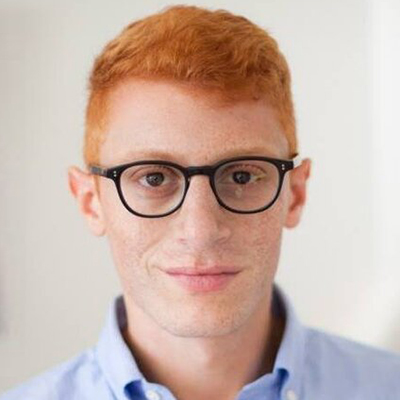 Alex Kotran
Chief Executive Officer, AI Education Project
Read about Alex

Alex oversees strategy, partnerships, fundraising, and external relations for the AI Education Project. Prior to founding the AI Education Project, Alex built the AI Ethics and Corporate Social Responsibility function for H5, Inc., a pioneering AI company in the legal services sector. At H5, Alex led strategic partnerships with organizations including the United Nations, NYU School of Law, the OECD, and IEEE to develop judicial education programs and high profile convenings. Prior to his time in the social impact and non-profit space, Alex managed brand and policy communications for companies including Oracle, Airbnb, Nissan, HP, Adobe, and SAP. He was a lead Field Organizer in Columbus, OH for the 2012 Obama Campaign and served as a Presidential Appointee under HHS Secretary Sylvia Burwell, where he managed communications and community outreach for ACA Open Enrollment, two SCOTUS rulings, and the 2015 Ebola outbreak.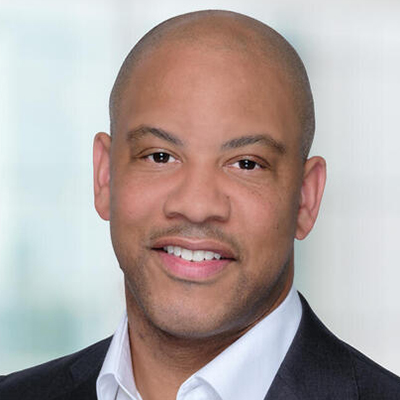 Clarence Wardell III
Senior Program Officer, Bill & Melinda Gates Foundation
Read about Clarence

Dr. Clarence Wardell III is a changemaker committed to harnessing the power of technology, data, and evidence to create positive social impact and achieve more equitable societal outcomes. He is a Senior Program Officer on the Economic Mobility and Opportunity team at the Bill & Melinda Gates Foundation, where he leads the team's efforts to foster innovation to improve economic outcomes for individuals in the U.S. with low incomes. Before joining the foundation, Clarence served in several senior roles in the Biden-Harris Administration and on the transition team.

Clarence has also previously served in roles at Results for America, CNA Corporation, and in the Obama Administration. Throughout his career, Clarence has been actively involved in various organizations focused on economic opportunity and criminal justice reform as a board member and advisor. He holds a B.S.E. in Computer Engineering from the University of Michigan and a Ph.D. in Industrial and Systems Engineering from the Georgia Institute of Technology.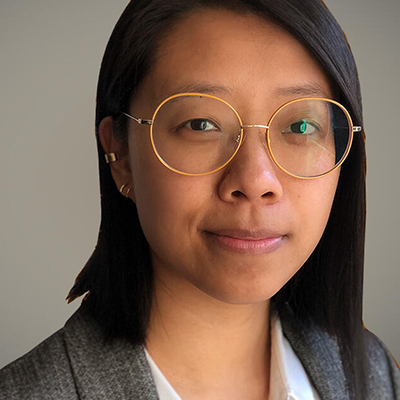 Sisi Wei
Editor-in-Chief, The Markup
Read about Sisi

Sisi Wei is the editor-in-chief at The Markup, a nonprofit investigative newsroom that challenges technology to serve the public good.

Before joining The Markup, she was co-executive director of OpenNews, where she envisioned and executed transformative initiatives for journalism. As part of her work, Sisi founded the DEI Coalition, a journalism community dedicated to sharing knowledge and taking concrete action in service of a more anti-racist, equitable, and just journalism industry.

She was assistant managing editor at ProPublica from 2018 to 2020, where she oversaw three editorial teams focused on news apps, interactive storytelling, and visual investigations. She also managed large, interdisciplinary investigations across the newsroom, one of which won the Pulitzer Prize for National Reporting in 2020. Sisi worked at ProPublica for seven years, investigating abuses of power and betrayals of the public trust across a range of topics, including health care, higher education, government, and immigration.

Sisi also serves on the board of News Revenue Hub and The Open Notebook.
Moderators: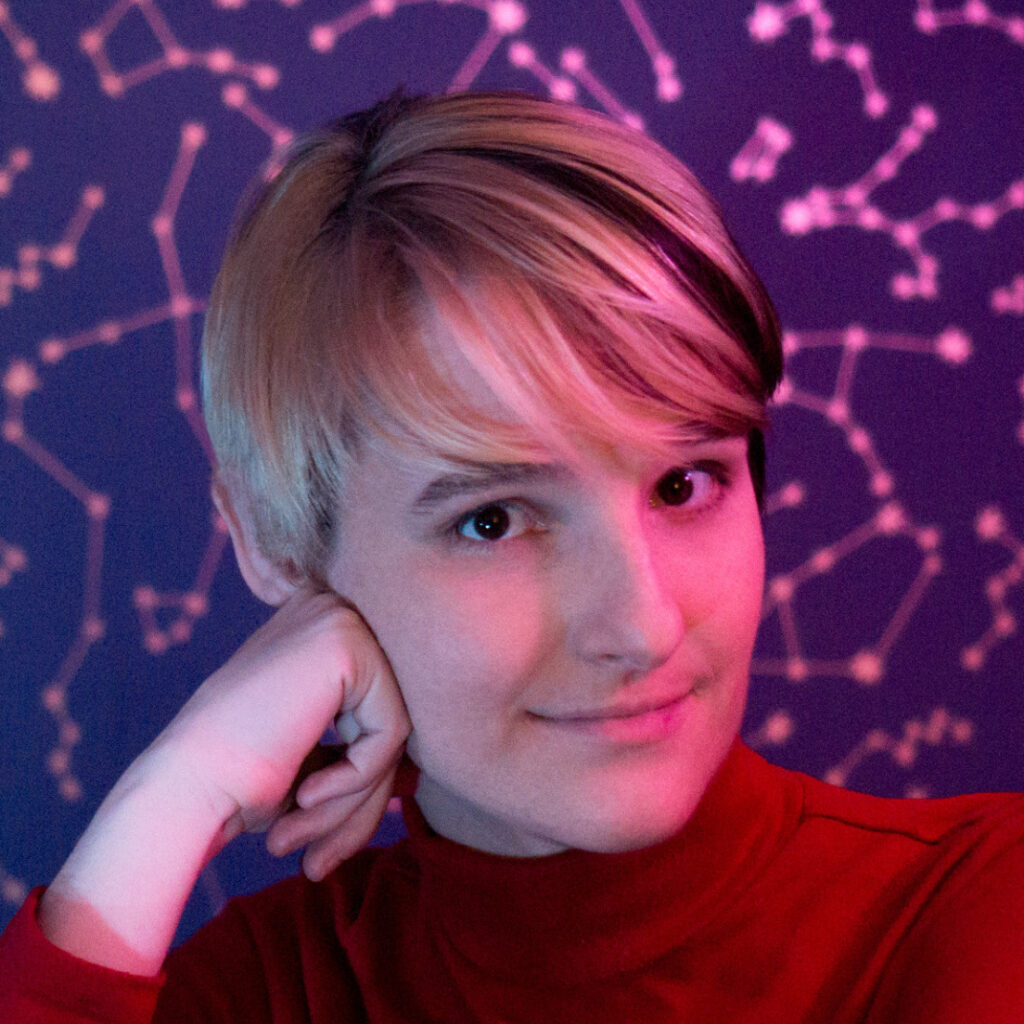 B Cavello
Director of Emerging Technologies, Aspen Digital
Read about B

B is a technology and facilitation expert who is passionate about creating social change by empowering everyone to participate in technological and social governance. B is the Director of Emerging Technologies at the Aspen Institute.

Previously, they advised Senator Ron Wyden on issues of privacy, internet governance, and algorithmic accountability through the Congressional Innovation Fellowship. Prior to Congress, B was a Research Program Lead at the Partnership on AI, a non-profit multi-stakeholder initiative to address the most important and difficult decisions on the future of artificial intelligence. B led research in areas such as fairness, transparency, AI's impact on labor.

B has also served as Senior Engagement Lead for IBM Watson, where they led strategic conversations with world leaders about AI and patented a spooky authentication technique. They were also recognized as an IBM LGBT+ 'Out Role Model' for championing diversity and inclusion in and beyond IBM. B earlier served as Director of both Product Development and Community at Exploding Kittens, a record-breaking crowdfunded card game startup. B also co-led Phenomenon Media 501c3, and arts and education nonprofit, developing an educational tool for teaching code without the need for computers.

B received a Bachelor of Science in Economics from the University of Texas at Dallas and was selected as an MIT-Harvard Assembly Fellow for the 2019 Ethics and Governance in Artificial Intelligence Initiative cohort.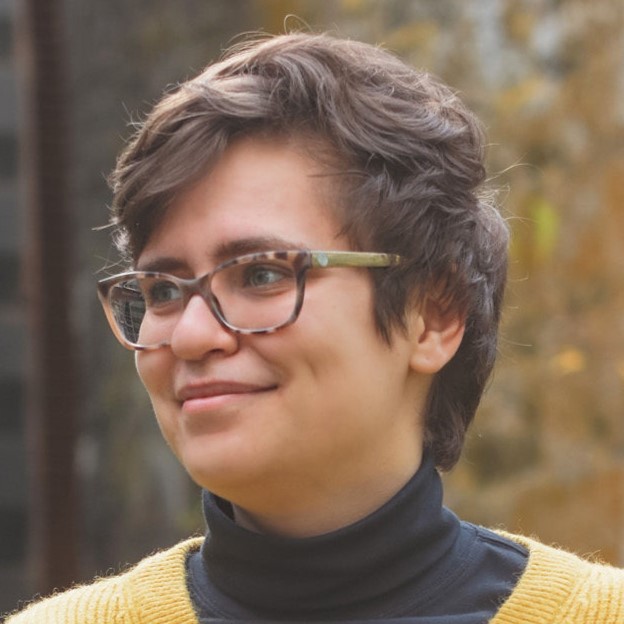 Eleanor Tursman
Emerging Technologies Researcher, Aspen Digital
Read about Eleanor

Eleanor Tursman is an Emerging Technologies Researcher at The Aspen Institute, where they work at the intersection of novel technologies, public education, and public policy. They are also joining the Siegel Family Endowment as a Research Fellow for 2022-23.

Eleanor is a computer scientist by training invested in bridging the gap between academic research and policy to promote social good. They believe in advancing science-based governance of artificial intelligence and other emerging technologies, tools which—despite their potential benefits—can also be used to disenfranchise and discriminate against minority groups, threaten democracy, and propagate disinformation.

Prior to joining The Aspen Institute, Eleanor served as a TechCongress fellow in the office of Representative Trahan (D-MA-03), providing technical and scientific support for topics including health technology, educational technology, artificial intelligence, algorithmic bias, and data privacy. They also worked as a computer vision researcher at Brown University, with a specialty in 3D imagery and the human face. Their research centered on finding new ways to approach deepfake detection, with a focus on long-term robustness as fake video becomes harder to visually identify.

Eleanor has an M.S. in computer science from Brown University and a B.A. in physics with honors from Grinnell College.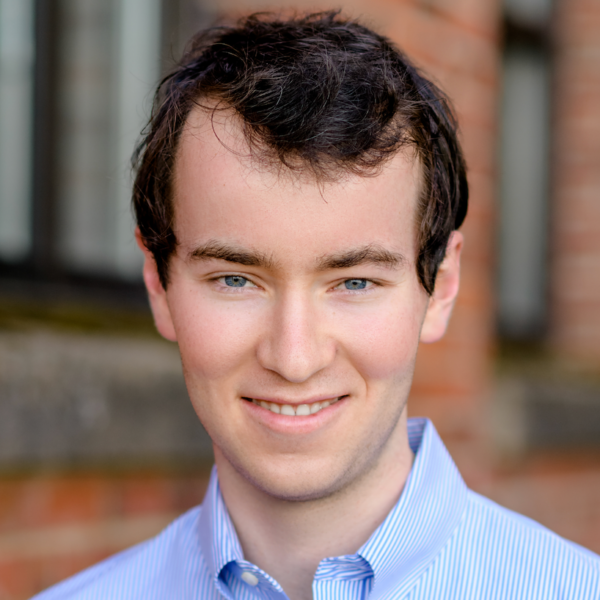 Tom Latkowski
Google Public Policy Fellow
Read about Tom

Tom Latkowski is an MPP candidate at Georgetown's McCourt School of Public Policy who currently works as a Google U.S. Public Policy Fellow at the Aspen Institute. Tom has previously interned at the White House Domestic Policy Council and the Office of Senator Dianne Feinstein. Tom has previously worked on campaign finance reform, including writing a book on democracy vouchers, and co-founding an organization to advocate for campaign finance reform in Los Angeles. Tom attended UCLA for his bachelor's degree, where he studied Political Science and Applied Mathematics.
This work is made possible thanks to support from Siegel Family Endowment.